Preinstalled Screen Protector - For iPad 9.7"
Specifications for: Preinstalled Screen Protector - For iPad 9.7"
We're so confident in our work, we include a free 12-month warranty with every device we sell, providing you with extra peace of mind.
plug's 12-Month Warranty covers any and all product defects (hardware and software), or any malfunction of the phone independent of your use (such as touch-sensitive malfunction, battery failure, pushbuttons, etc.).  
If your device shows any signs of malfunction, contact our team at hello@plug.tech with your order number to start your return. Once we receive the device, we can send you a replacement that is fully functional.
What is Covered? 
Technical defects
Faults caused by improper workmanship or materials
What is not covered?  
This limited warranty does not cover any damages due to:
Transportation or storage
Issues caused by third-party software or unauthorized repair
Improper use; failure to follow the product instructions or perform any preventive maintenance
Any components added since the item was originally sold
Normal wear and tear or external causes such as accidents, abuse, or other actions beyond our reasonable control.
How to make a claim: 
Simply email us at hello@plug.tech with your order number and we'll send instructions on how to return your device, along with a prepaid return label. In order to keep our prices as low as possible, we reserve the right to charge a 10% restocking fee on any return. This helps us cover our shipping costs, and helps us maintain our incredible pricing
PLUG'S UNMATCHED 12-MONTH WARRANTY
We're so confident in our work, we include a free 12-month warranty with every device we sell, providing you with extra peace of mind!
PLUG'S 30-DAY MONEY BACK GUARANTEE:
Our goal is for you to love your new device. If that isn't the case, our team is happy to accept any return for any reason to undamaged devices within 30 days of shipment. 
GUARANTEED PREFORMANCE WITH CERTIFIED PRE-OWNED ASSURANCE:
All of our devices must pass our proprietary 90+ point functionality evaluation, deep cleaning, and sanitization process.
SUPERIOR CUSTOMER SUPPORT:
Our team is professional, knowledgeable, and ready to help in anyway we can!
Payment & Security
Your payment information is processed securely. We do not store credit card details nor have access to your credit card information.
Customer Reviews
Write a Review
Ask a Question
Ipad Purchase
So far, Ipad works great for what we wanted it for.
03/29/2022
Jose T.

United States
Birthday gift
Bought this iPad for my daughters birthday and she has been loving it absolutely nothing wrong with it
03/29/2022
Glo P.

United States
03/28/2022
Jess V.

United States
IPad 5th Gen
Amazing quality and price. Definitely will be a returning customer
03/24/2022
Damariz S.

United States
Very Happy!
It works great! I had been wanting an iPad for ever and decided I should give it a try with the amazing prices they have! I'm sooo happy with my iPad, it works great and haven't had an issues with it. I admit I was skeptical at first but it's amazing and everything I wanted!
03/19/2022
Josiah R.

United States
iPad 5th Generation 9.7 (2017)
It was good. No problem at all. I love my iPad. I put it into great use and I will always shop from the Plug Tech!!
03/17/2022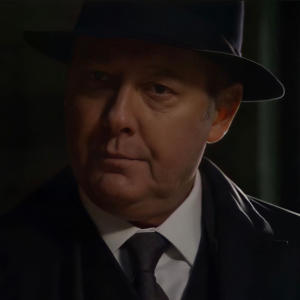 AI
Abdulaziz I.

Saudi Arabia
Like new
I'm in Saudi Arabia, it only took 6 days to arrive to my door step, it feels like a new iPad i also received a charger with it, when i'm using it there's a huge smile on my face because it's worth every penny. Thanks aPlug
03/15/2022
Vanesa

United States
Ipad
It's the best and also good I really recommend, it at a good price :)
03/12/2022
Sumrit S.

Canada
Great Experience with my First Purchase.
I was a little worried when I ordered the device about performance or battery issues. However, I received the iPad within the estimated delivery time and it is working perfectly and is in an amazing condition with battery health of 97%. I am pleased to order from PlugTech and will definitely order again in future.
02/11/2022
Robert S.

United States
01/22/2022
Jacob K.

United States
01/14/2022
Vatour

United States
iPhone charger
It was good it worked and it charged fast❤️
12/23/2021
Decontee N.

United States
Ipad air 2 excellent
I love it so much it looks brand new and honestly at first I thought this was a scam but It's authentic.
12/20/2021
Carrie C.

United States
iPad Air 2
Excellent seamless experience. Product was exactly as described and arrived in record time. Hats off!
12/20/2021
Ericka

United States
Phones
I've order 2 phones got them in no time great working order